The Tête de la Fontaine hiking trail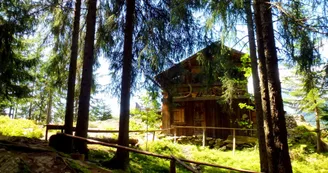 Chemin des Moulins d'en Haut
74310 Servoz
Tête de la Fontaine
74310 Servoz
Lovely view over the Gorges de la Diosaz and Servoz. Chalet opened in 1995. In the middle of the houses, turn right on the path that crosses the Souay torrent. After about 200 m, the path splits into two branches. Go up to the left by the Pormenaz itinerary where you find the path coming from from the Mont. Shortly after, leave this path and turn right to reach the chalet, then the Tête de la Fontaine. More information available at the Tourist Office or the High Mountain Office and in our trail guide. Warning: Trail conditions are subject to change, so please check before you leave.
Your contact
Office de Tourisme de Chamonix
85 place du triangle de l'amitié
74400 Chamonix-Mont-Blanc
This route is proposed by: Office de Tourisme de la Vallée de Chamonix-Mont-Blanc
Be careful and prepared during your getaways. Loopi and the author of this sheet cannot be held responsible for any problems that may occur on this route.