Bellevue - Bionnassay glacier trail via the Chalets de l'Are
Saint-Gervais-les-Bains
> Saint-Gervais-les-Bains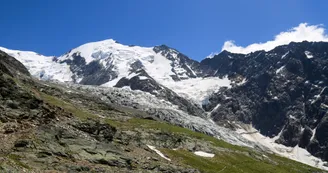 © OT Vallée de Chamonix MB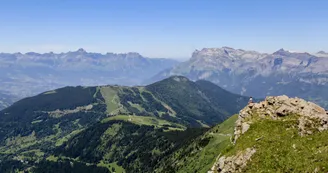 © OT chamonix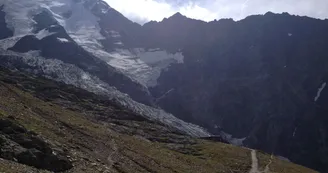 © OT chamonix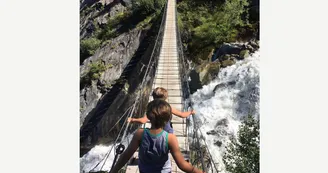 Route des Gens
74170 Saint-Gervais-les-Bains
Chemin de l'Ormey
74170 Saint-Gervais-les-Bains
Perched on the final foothills of Mont Blanc, cast your gaze over the sweeping view of the alpine pastures and valleys. An outstanding view of the Bionnassay Glacier. Start out from the Bellevue cable car station and follow the signs and the gently sloping path to the Chalets de l'Are. Then follow the path along the left-hand side of the glacier. Follow the signs for the Nid d'Aigle. On your right, you will look down over the seracs and crevasses of the glacier in the foreground, with the Col du Tricot in the background. From here, you will enjoy a fine view over the Bionnassay glacier. To go back down, either take the Mont Blanc tram back to Bellevue or head back along the same path. Level: difficult/athletic - you will approach high mountain conditions. Be warned - this trail will sometimes take you upwards via a series of metal ladders. More information at the Tourist Office, the High Mountain Office, and in our hiking guide. Careful: path conditions may change - remember to check the latest information before setting off.
Special difficulties
Niveau de la randonnée : Difficile / Randonnée sportive : Vous flirtez avec la haute montagne, prudence sentier parfois aérien avec des échelles métalliques.
Your contact
Office de Tourisme de Chamonix
85 place du triangle de l'amitié
74400 Chamonix-Mont-Blanc
Downloadable
This route is proposed by: Office de Tourisme de la Vallée de Chamonix-Mont-Blanc
Be careful and prepared during your getaways. Loopi and the author of this sheet cannot be held responsible for any problems that may occur on this route.