Bérard waterfall trail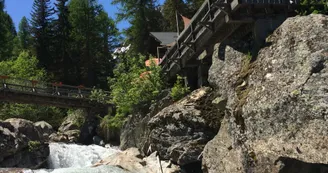 © OT Vallorcine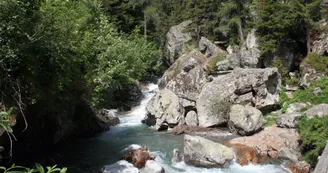 © OT Vallée de Chamonix MB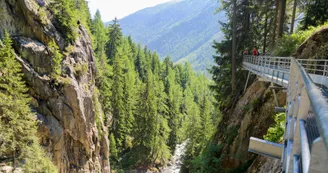 © Ot Vallorcine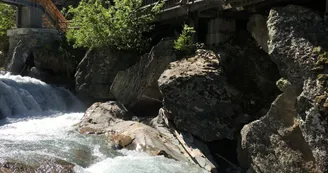 © OT Chx Salomé Abrial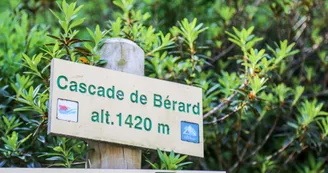 © OT Chx Salomé Abrial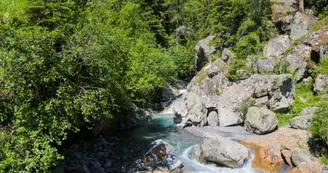 © ot Vallorcine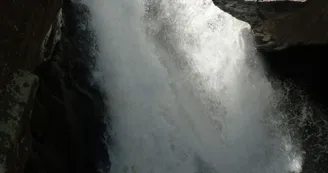 © OT Vallée de Chamonix MB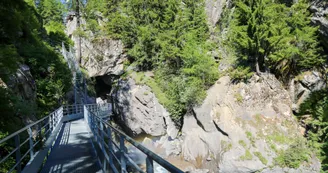 44 Route du Montet
74660 Vallorcine
Sentier de la grotte à Farinet
74660 Vallorcine
Impressive waterfall in a wild mountain setting. Chalet: refreshments - snacks. Take the path upstream from the Buet hotel. Cross the typical hamlet of la Poya, and go up the meadow to the reservoirs: a little above, on the right, you reach the waterfall by a newly built footbridge on the right bank. Return by the same route. Possibility to eat at the creamery of the Bérard waterfall. More information available at the Tourist Office or the High Mountain Office and in our trail guide. Attention : The conditions of the trails are likely to change, think of informing you before leaving.
Your contact
Office de Tourisme de Chamonix
85 place du triangle de l'amitié
74400 Chamonix-Mont-Blanc
This route is proposed by: Office de Tourisme de la Vallée de Chamonix-Mont-Blanc
Be careful and prepared during your getaways. Loopi and the author of this sheet cannot be held responsible for any problems that may occur on this route.