A walk to Château Saint Michel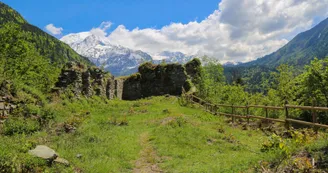 © OT Vallée de Chamonix MB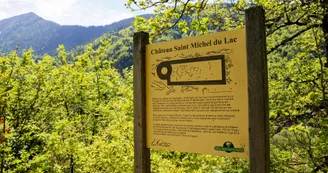 © OT Vallée de Chamonix MB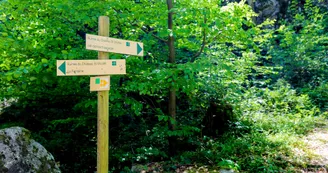 © OT Vallée de Chamonix MB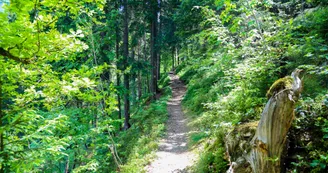 © OT Vallée de Chamonix MB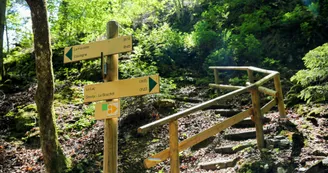 © OT Vallée de Chamonix MB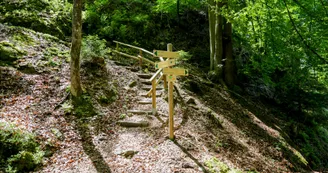 396 Route du Lac
74310 Les Houches
The ruins of a castle that dates from around 1300 and that belonged to Beatrix de Savoie, Lady of Faucigny. Chapel. Saint Bernard dog kennels. Rock-climbing school. From Servoz, head to the entrance of the village of Le Lac, near Notre-Dame du Lac chapel (worth a visit). Here, a footpath takes you up along the left bank of the Arve towards a rocky, wooded promontory. The ruins lay on the summit (871 m). All that remains are an overgrown tower and wall. The path continues in the woods: • on the left towards Le Pelissier bridge. Cross this to reach the local road to Servoz, past the rock-climbing school and the chalet. • on the right towards the car park near the Hotel de la Fontaine. From there, easy access for a visit of the Saint Bernard dog kennels. Then go back to the village of Le Lac and to Servoz via a path alongside the railway track.
Your contact
Office de Tourisme de Chamonix
85 place du triangle de l'amitié
74400 Chamonix-Mont-Blanc
This route is proposed by: Office de Tourisme de la Vallée de Chamonix-Mont-Blanc
Be careful and prepared during your getaways. Loopi and the author of this sheet cannot be held responsible for any problems that may occur on this route.