Hike to Le Cerro
Chamonix-Mont-Blanc
> Chamonix-Mont-Blanc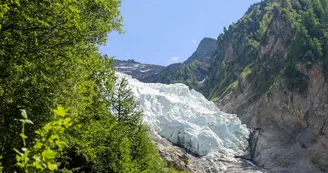 © OT Vallée de Chamonix MB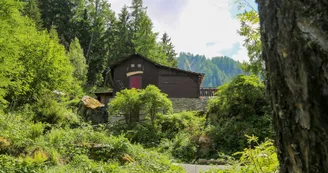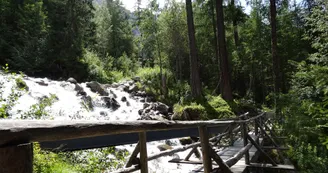 © OT Vallée de Chamonix MB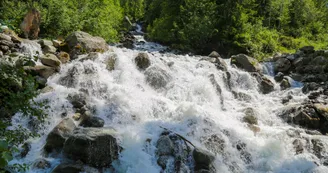 © OT Vallée de Chamonix MB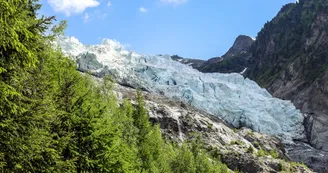 La Route Blanche
74400 Chamonix-Mont-Blanc
132 Chemin du Glacier
74400 Chamonix-Mont-Blanc
Viewpoint over the Glacier des Bossons. A very pleasant walk up through the woods alongside mountain streams. At the chalet: dairy and refreshments, and restaurant service for lunch; evening dinner upon reservation only. Easy access. Leave the car at the right-hand side car park on the road to Mont-Blanc Tunnel - it is located 400 metres before the Tunnel entrance. Go up to the embankment and into the forest, following the gently climbing footpath to the Torrent de la Creusette stream, which you can cross using the footbridge. Follow the path that winds up through the trees, ignoring the path on your right coming from Les Bossons. You will come to the glacial moraine and the Chalet du Cerro. Other itineraries are available from Chamonix, Le Dard waterfall, or Les Bossons. More information at the Tourist Office, the High Mountain Office, and in our hiking guide. Careful: Tracks conditions may change, let us remind you to be well-informed before going.
Your contact
Office de Tourisme de Chamonix
85 place du triangle de l'amitié
74400 Chamonix-Mont-Blanc
This route is proposed by: Office de Tourisme de la Vallée de Chamonix-Mont-Blanc
Be careful and prepared during your getaways. Loopi and the author of this sheet cannot be held responsible for any problems that may occur on this route.