Moraine d'Argentière walk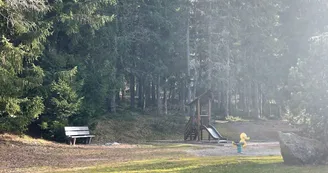 8 Chemin du Vieux Four
74400 Chamonix-Mont-Blanc
Lovely circular walk in the Moraine forest. Take the Chemin de la Moraine: after crossing under the railway line, turn right into the forest (cross country ski track). Cross the bridge over the Arveyron d'Argentière. Follow Chamin de la Glacière to the dairy. The path now goes down and to the right, crossing the Arveyron once again: the forest now takes you past a spring and then joins the Chemin des Rambles. A trail takes you to a viewpoint of the Gorge du Glacier. It stops at the torrent Lognan: DANGER! Don't go any further !
Your contact
Office de Tourisme de Chamonix
85 place du triangle de l'amitié
74400 Chamonix-Mont-Blanc
This route is proposed by:
Office de Tourisme de la Vallée de Chamonix-Mont-Blanc
Be careful and prepared during your getaways. Loopi and the author of this sheet cannot be held responsible for any problems that may occur on this route.